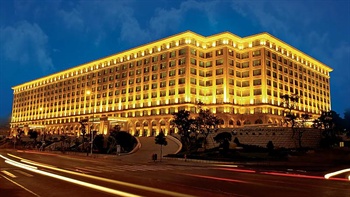 The Xianglu Grand Hotel offers a pleasant stay in Xiamen for those traveling for business or leisure. Just a short distance from Huli Industrial Park Area (2km), and featuring Free in-room Wi-Fi, this hotel presents a great option.
The hotel is only 7km from Gaoqi International Airport and 8km from Xiamen Railway Station, giving guests a number of convenient transportation options.
At the end of a busy day, travelers can unwind and relax in the hotel or go out and enjoy the city.
Germaphobes can rest easy - the level of cleanliness is highly rated at this hotel. Perfect for those working on the move, this hotel caters to a large number of business guests.